BIZSON is gespecialiseerd in het professionaliseren van de familiale, grotere bedrijven, zowel in de industriële als in de dienstensector (retail & logistiek), waarbij de methodologie, de efficiëntie en de controle, de rendabiliteit voor het bedrijf en de hele organisatie worden gebracht, waarbij de implementatie gebeurt op een manier die de nieuwe aanpak, het gedrag en de cultuur kan worden voortgezet door het aanwezige management.
.
De BIZSON methodiek:
BIZSON heeft zijn eigen manier van werken met zijn klanten:
Al van bij de intake: BIZSON biedt 1 tot 2 dagen gratis, ten einde het bedrijf, het probleem te begrijpen, om elkaar te leren kennen, de bedrijfscultuur aan te voelen…
BIZSON werkt een voorstel uit, identificeert de problematiek en stelt voor hoe deze moeten worden aangepakt, geeft duiding en werkmethodologie.
BIZSON, tenzij eventueel bij opstart, werkt nooit op een Full Time, BIZSON besteedt, afhankelijk van …, maximaal 2 dagen per week, per veertien dagen, per maand …bij de klant:

De medewerkers helpend tot realisatie van de oplossing, ze zo te trainen dat ze voort zetten wat opgebouwd is, bij einde opdracht van BIZSON.

Dit creëert minder kosten voor het bedrijf, in vergelijking met een constante aanwezigheid

Bereikbaarheid blijft echter, beschikbaar 24/24 uur per dag – 7/7 dagen week, waar ook/wanneer ook

Een All-in tarief, geen verplaatsingskosten of andere extra's in een straal van 150 kms rond zetel BIZSON. (zie kaart)

BIZSON 's leuze: "We WALK the TALK". BIZSON zijn geen consultants, ze zijn IMPLEMENTORS, organiseren, realiseren hun raadgevingen en oplossingen.
.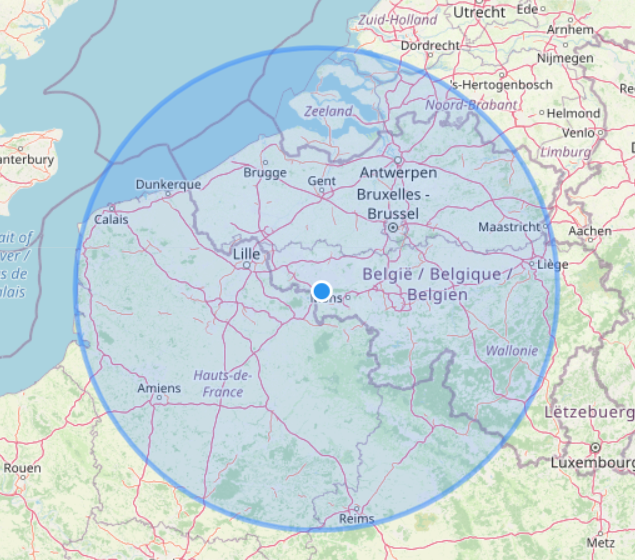 Ons visie:
Missions accomplished, the BIZSON concept
.
BIZSON SA – vanaf 1996
Stambruges, Beloeil, Hainaut
RPM – TOURNAI – BE0458.767.141
IBAN BE91 3630 4713 5976 – BBRUBEBB
.
.